Whether you want or have a septic system on your Ocoee, FL, property, you need a reliable septic system company to help take care of it for you. At Advanced Septic Systems, we provide everything from septic installation to septic maintenance service. Turn to us today for all your septic system needs.
Rely on Our Septic Services in Ocoee, FL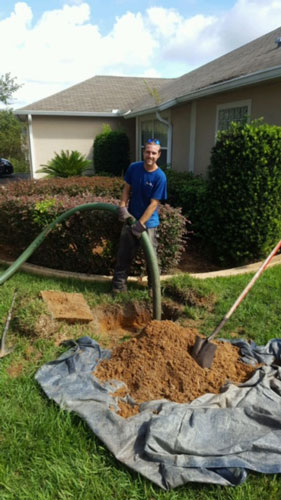 We offer a full range of septic system services. These include:
Septic system installation: From the septic tank to the drainfield, we install an entire
septic system on your property.
Septic pumping: Pump out your septic tank every 3 to 5 years to avoid sewage backup and soil contamination.
Septic filter cleaning: Keep clogs from happening with our septic filter cleaning services.
Septic system locating: Unsure of where your septic system is? We can help find it.
Septic tank risers: We can install risers for your septic tank so that you can get to your
system quickly and easily.
Septic system replacement: If your old septic system simply doesn't work anymore, we can
replace it with all the right permits.
Septic system maintenance: From pumping to filter cleaning and more, we provide
thorough septic system maintenance service for your property.
Septic system inspection: If you want to buy a home with a septic system or just want us to
look over your current system, we offer comprehensive inspections.
Ready for septic system services you can rely on? Call us today at (352) 242-6100.