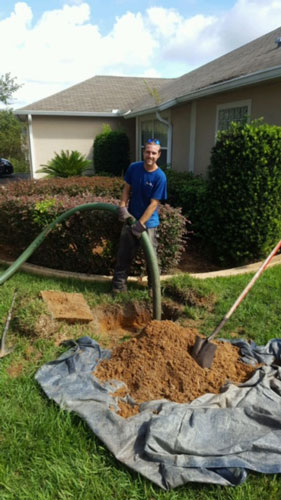 Pump outs and septic pumping are important services provided by Advanced Septic Services of Clermont, Fl. It is recommended that you have your septic tank system pumped out every three to five years. A septic system requires the pump out service because of solids which accumulate and begin to fill up the tank. The tank should be pumped when it reaches 30% – 50% capacity.
The use of different chemicals and enzymes is common to help with septic tank maintenance. These septic system chemicals and enzymes activate digestion in the systems to unclog the drainfields. Using these materials can help prolong the life of your septic tank system. In addition, the price of the chemicals and enzymes compared to the price of a septic tank system repair is quite low.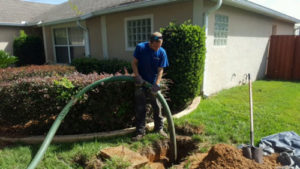 At Advanced Septic Services we take great care to preserve your lawn and surrounding landscaping during the pumping service. We locate the tank cover and carefully remove any grass turf that might be covering it.  A tarp is laid on the ground to protect the lawn and hold the dirt that is dug out to reach the tank cover. Once the septic tank has been pumped the dirt is used to fill the hole and the sod is placed on top.  You will barely notice a disturbance. You also have the option of installing septic risers and covers for convenient access without future digging.