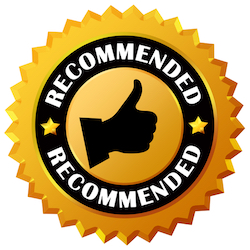 BEST SERVICE I HAVE EXPERIENCED IN 20 YEARS

Advanced Septic pumped out my septic tank and replaced the missing hook on the lid. The service was conducted by Technician Dave, who was professional, polite, informative, and on time. Advanced Septic is the BEST service I have experience from any type of business/provider since moving to Florida in 20 years. Kate from the office quickly returned my call and was also professional and polite. Highly recommend, stellar customer service.
SAME DAY SERVICE

Made a call this morning and was able to get my system pumped in the same day and not have to wait, very respectful guy Dane is, also very informative and knowledgeable. Would 100% do business with again in the future.
WENT ABOVE AND BEYOND

We needed a septic clean and inspection for the purchase of a new home. We called Advanced Septic (whom we used in the past for clean out services) and the promptly came out the next day. Dane was our serviceman and not only was he friendly and professional, we was efficient, thorough, informative, and took great care with our yard! He even went above and beyond to return later in the day to install a filter! Amazing service and will definitely use them and recommend this company and Dane in the future!
EASY TO SCHEDULE

Easy to call and schedule an appointment to have our septic tank pumped out. Was given a 2-hour window of when they would arrive. They called the day before to narrow down the time of when the truck would arrive. The driver called when he was on his way. They performed the service and showed me exactly what they did and explained to my satisfaction. We are repeat customers and will continue to use this company!
HONEST AND FORTHRIGHT

Dane did an excellent job cleaning out the septic tank. He's very knowledgable and answered all my questions fully. When he was done, the area looked like he hadn't been there. It wouldn't be difficult to take advantage of a homeowner, but Dane's actions proved him to be honest and forthright. I have used Advanced Septic Services for many years and will continue to since they employ good people like Dane!
KEEP UP THE GOOD WORK

Dane came by today, which I'm so happy for, and in about 40-45 minutes my tank was pumped and ready to work again. Very nice guy and knowledgable about his job. Keep up the good work.
FRIENDLY AND EFFICIENT

I had Advanced Septic out to pump and re-filter my septic tank. Dane was the tech. He was super friendly and efficient. He answered my questions, gave me information on the state of my tank and plotted out exactly where the tank was in the grass so I would know. He completed his work in about 40 minutes. Very smooth, easy service! Highly recommend!
ANSWERED RIGHT AWAY

Answered back right away about the job at hand. Advanced Septic Services came, saw, and conquered. Got the job done and educated me on how to maintain my septic system. Will definitely recommend again to friends and family.
GREAT SERVICE

Dane was very prompt, courteous, and professional. Overall GREAT SERVICE.
PROFESSIONAL SEPTIC INSPECTION

Josh and the whole Advanced Septic Team were amazing! We chose them to do our septic inspection for the home we are trying to purchase and they were RELIABLE and PROFESSIONAL. I would recommend them to anyone who wants to know the job will be done right the first time!
GREAT COMMUNICATION

Great communication and prompt service! Highly recommend!
DRAINFIELD REPLACEMENT

Just had my drainfield replaced. Everyone at Advanced Septic is professional and work was done on time they did a GREAT JOB. I highly recommend them for all your septic tank needs. Thanks Chris!
RECOMMEND THEM TO ANYONE

Josh and the whole Advanced Septic team were amazing! We chose them to do our septic inspection for the home we are trying to purchase and they were reliable and professional. I would recommend them to anyone who wants to know that the job will be done right the first time!
GREAT EXPERIENCE

We had a great experience with Dane at Advanced Septic Services. He did a wonderful job. Pumped our septic tank quickly, with no problems. We had some special requests that were easily and happily fulfilled. We would definitely recommend using them.
THOROUGH

Technician was nice and thorough.
PROMPT SERVICE

Prompt service. Advised on situation and completed service timely. Very knowledgeable and courteous!!!
PROFESSIONAL AND METICULOUS

Great customer service. Craig was professional and very meticulous from start to finish. Will use them every time I need a pump.
FAST, PROFESSIONAL and AFFORDABLE

Kate & Chris at Advanced Septic Services are awesome! Fast Response, Professional, and affordable. Very informative thorough write-up provided to me on the septic pump-out & inspection they performed. Absolutely recommend them to anyone looking for septic services!
SAME DAY APPOINTMENT – PROFESSIONAL, POLITE, & EFFICIENT

Advanced Septic Services is great! I left an online contact notification with them around midnight and at 8:30 the next morning they called and set up a same day appointment. Their serviceman Josh called first and showed up just prior to the set appointment time and was EXTREMELY professional, polite and efficient. He educated me on a few simple things I didn't know about septic systems and proceeded to locate and pump my tank along with cleaning the filter. He was done in less than an hour and a half. I will be using only them for any future septic needs and I HIGHLY RECOMMEND them to anyone in need of service.
HIGHLY RECOMMENDED, YOU CAN'T GO WRONG!

We own a self-storage business and our office bathroom facilities started acting up about a month ago. Finally it got to be a real problem and we never knew when the toilet was going to be working or not, but thankfully we were referred to Advanced Septic Services. WOW. I could tell the owner Chris really knew what he was doing, we have a somewhat complicated system with a septic tank, a lift station, pump and then a septic field. So, not just anyone can help us properly. Chris came over the next morning promptly, quickly assessed the situation and in two days had us up and running with a new pump and everything working properly again. It's hard to find good people that are providing good services, and these people do excellent work. Highly recommended, you can't go wrong!
A BIG THANK YOU!

A big thank you to Advanced Septic who first made a service call on a Saturday to fit my schedule and then explained everything in detail as they did the step by step cleaning. Chris was extremely professional and careful with my property ensuring that my landscape looked as when he arrived. Another thank you to Kate for setting up the service call, your kind demeanor made the difference in me choosing your company. I highly recommend Advanced Septic!
FAST and POLITE

Fast and quick!!! Josh was very nice and polite!! Highly Recommend!!
PATIENT, COURTEOUS and THOROUGH

They came out to pump and inspect our septic. I had to leave during the pump out and had some questions after the fact. The owner called me back and took the time to answer all my questions. He was patient, courteous and thorough.
ATTENTION TO DETAIL WAS EXCELLENT

Your crew just finished the installation at our home and we could not be more pleased. The employees were very professional and hard working. The attention to detail was excellent, courtesy of the men as good as it gets, and I have no idea what they are paid but they deserve a raise! Thanks you very much for doing what you do and doing it in a wonderful fashion.
CAN'T ASK FOR A BETTER COMPANY

Can't ask for a better company. Just had my drain field replaced this week and the communication was great, service was excellent and everything was on time as promised. Kate and Chris took great care of us all along the way. Excellent work. Recommended highly if you are looking for Septic or Drain Field work. Thanks again!
DRAINAGE FIELD AND PUMPING

Chris and the team at Advance Septic did a great job, both in prep and in restoration after. All for the right price for this large job (and my regular pumping).
COULDN'T RECOMMEND MORE!

Always helpful and friendly!! Always come as soon as possible!! Service fees are absolutely the most reasonable than most!! My new heroes!!
VERY PROFESSIONAL!

These guys are very professional and I would highly recommend them for your septic needs. Chris the owner is a standup dude and an all around nice guy. The staff was friendly and knowledgeable. We're sticking with them. Thanks Chris!
TOP NOTCH TECHNICIAN!

Richard the pump truck technician was GREAT! He worked very hard, did a great job, answered all my (many) questions as a first time septic tank owner, and schooled me in proper maintenance. He was also meticulous in protecting my yard through use of tarps in areas where grass had been grown over the tank accesses, and was very careful to return everything as close as possible to what it was when he started. I'm very pleased for an excellent performance by a top notch technician. I also really appreciated office manager Kate's efforts to get me set up and provide me with all the info I needed to decide to go ahead and pump right away. Richard said the tank on the west side of my house was very close to backing up and explained and showed me why. Will definitely call Advanced Septic for my next pump-out in about 3 years.
GREAT EXPERIENCE!

We were looking for a company that was local and did quite a bit of research on septic systems. Naturally we had a ton of questions since this was our first system. We called around and got a few quotes. Speaking to Chris, the owner was very reassuring, he answered all our questions. Never once did we feel rushed or pressured. Chris and team did a fantastic job, we highly recommend them and will be using them for our regular maintenance.