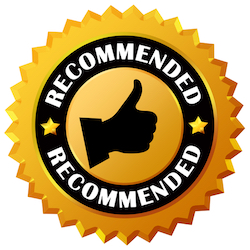 JIM AND CHRIS CAME TO THE RESCUE TODAY!

Last night it was clear that I had a problem with my septic. It was backing up. Everything came to a halt and I couldn't flush toilets, do laundry wash dishes or bathe. First thing this morning I found Advanced Septic Services on the internet. I was looking for someone with integrity and experience to help me. Their ad jumped out at me. I spoke with Nicole and she was very helpful and understanding. (I was pretty upset). Jim and Chris took the time to show me things about my system that the company that "said" they cleaned my system 6 years ago neglected to do. I found out that my "tank of solids" was never pumped, only the liquids. I am a 70 year old woman that had been taken advantage of. Thanks to these two guys that showed professional integrity. I will call on this company in the future.
DRAINAGE FIELD AND PUMPING

Chris and the team at Advance Septic did a great job, both in prep and in restoration after. All for the right price for this large job (and my regular pumping).
COULDN'T RECOMMEND MORE!

Always helpful and friendly!! Always come as soon as possible!! Service fees are absolutely the most reasonable than most!! My new heroes!!
HIGHLY RECOMMEND!

They were very knowledgeable and friendly. Knew what they were doing… I recommend them.
VERY PROFESSIONAL!

These guys are very professional and I would highly recommend them for your septic needs. Chris the owner is a standup dude and an all around nice guy. The staff was friendly and knowledgeable. We're sticking with them. Thanks Chris!
GREAT EXPERIENCE!

We were looking for a company that was local and did quite a bit of research on septic systems. Naturally we had a ton of questions since this was our first system. We called around and got a few quotes. Speaking to Chris, the owner was very reassuring, he answered all our questions. Never once did we feel rushed or pressured. Chris and team did a fantastic job, we highly recommend them and will be using them for our regular maintenance.