Winter Garden, Florida is home to rolling hills, orange groves, and the sunshine you expect from Florida. But, for those not part of the city waste system, it's also home to quite a few septic systems.
This is why Advanced Septic Services of Florida is proud to offer Winter Garden septic services and repairs.
We first opened our doors to the central Florida area in 1999, so you can be sure we know what it takes to keep a septic system running efficiently in Winter Garden, FL.
Winter Garden Septic Systems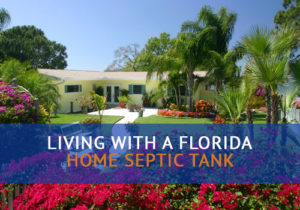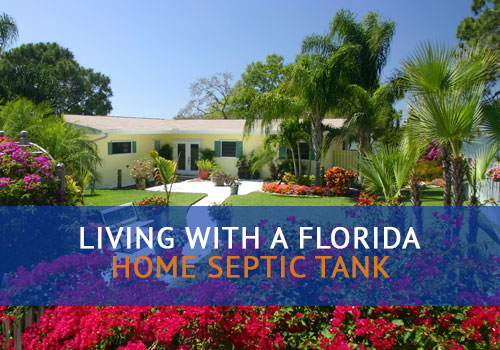 Septic systems are a great waste management system for those looking for an independent system. But, there are a few things to keep in mind when it comes to Winter Garden septic services and maintaining your septic system healthy in Florida.
Managing Rainwater
Florida is known as the "Sunshine State" — and also for the 4:oopm rainstorms!
As a septic system owner, managing rainwater and storm runoff are essential. For the drainfield to complete the last step of treatment, it needs dry soil, which aids in filtering out contaminants before the treated wastewater is released.
Diverting rainwater away from your yard will keep the moisture levels down in the drainfield and surrounding soil. Make sure to stay on top of clearing gutters, especially after storms.
Landscaping
Florida is a gardener's heaven. With warm temperatures and plenty of rain, you can bring tons of color and life into your landscaping.
But, make sure to keep it away from your septic system! Roots can wreak havoc to the fragile pipes that help move wastewater through your system.
Minding the Drain Field
With Winter Garden having more open spaces and larger yards than their Orlando neighbors, it can be tempting to park cars, trailers, and RVs in the extra space.
For those with septic systems, this is a no go.
While an excellent wastewater treatment system, your septic system cannot handle wearing the hat of the "parking lot." The weight from cars, trailers, or even heavy lawn ornaments can be too much for your septic tank and drain field.
For those with septic systems, keep the parking to the driveway.
Florida Septic Rules
Like all states, Florida has its own set of septic guidelines written to protect its citizens and environment.
With 20 years of experience, we know these laws like the back of our hands. So, when you're looking for Winter Garden septic services or repairs, you can rest easy knowing we follow all the rules making sure your septic system is both healthy and legal!
Winter Garden Septic Services
Having a septic system in Winter Garden has many advantages, including lower utility bills, an eco-friendly waste removal system, and having an independent system.
And with maintenance being as simple as following "Do-Not Flush Rules" and having scheduled pump-outs and inspections, being a septic system owner doesn't take much effort. And for when you do need assistance, Advanced Septic Services is here for all your septic needs.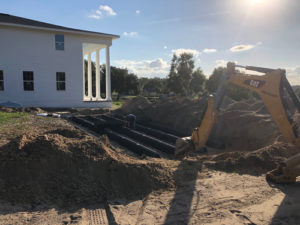 Our Winter Garden septic services and repairs include:
Septic System Installation
Septic Tank Pump-Outs
Septic Filter Cleanings & Replacements
Septic Riser Installations
Septic System Location
Septic Inspections
Septic System Repair to All Parts of the System
Septic System Replacement
Septic System Maintenance
Drain Field Repair & Maintenance
Experience for Your Peace of Mind
Advanced Septic Services proudly services the Central Florida area — including Winter Garden, FL. As a fully-insured and FOWA Certified company, we are dedicated to giving our customers the best septic services, specialized to the local climate and soil.
We provide not only comprehensive services but also expert knowledge. We know that different septic systems have various problems, and so we apply our 20 years of business experience to diagnose, repair, and service your septic system.
That means we take on any septic challenge, no matter how big or small it is. We provide you with the answers you need so that you can know exactly what's going on and what we will do to fix the issue.
Do you need a septic system repair service on your Winter Garden, FL, septic system? Call us today at (352) 242-6100.