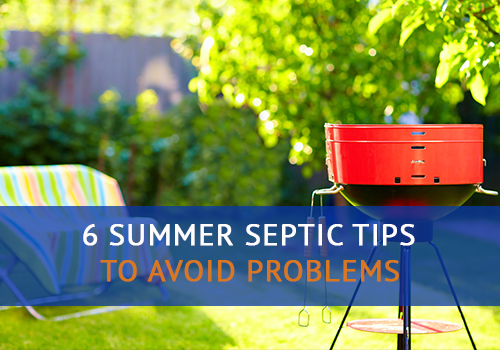 Summertime is meant for family, vacations, and barbecues. It's easy to get behind with responsibilities, especially your septic system upkeep. Don't wait until the day of the big pool party to deal with a clogged toilet or septic system. Now is an excellent time to think about what you can do to prevent septic system problems, starting with these summer septic tips.
Caring for your Clermont home septic system is key to having a fun and memorable summer. Below we've provided you with a convenient list of six summer septic tips to help you take care of your Florida septic system.
4. Landscape with Care & Protect Your Septic System
With daily showers and warm weather, mowing is a required part of summer lawn maintenance. But, what if you want to do some more substantial landscaping? Maybe you're looking at sprucing up your lawn with new trees and flowers.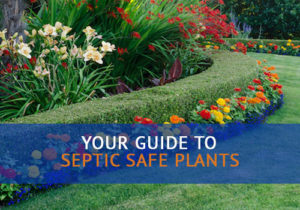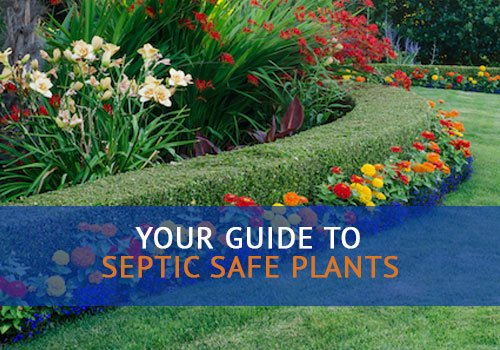 Be aware of the plants that you are putting into the ground.
Grass and flowers are an excellent ground cover for septic drain fields. Any plant that has a shallow root is a great option.
Avoid planting large, fast-growing trees as their root systems aggressively seek out water sources. They can tap into your septic system and cause some significant damage. These types of plants should be put in the ground at least 30 feet away from your septic drain field.
Also, remember to be mindful of your water use when choosing new plants. Follow your local Clermont restrictions on water conservation when watering.
5. Prepare Your Septic System for Vacation
Summertime wouldn't be complete without a well-deserved vacation (and an escape from the heat and tourists). Maybe you're leaving for two days, or perhaps you'll be gone for the entire summer. In any case, it's essential to prep your house and septic system.
Think about inspecting your plumbing for leaks. If you think you have one in your house, take care of it before you leave. Otherwise, you could risk-return from vacay to water damage.
Is your septic system due for a check-up? Maybe a pump? Do this sooner than later. Dealing with a broken pipe or leaking septic tank while on vacation is not ideal.
You may be leaving town to avoid the rainy season. In this case, you should consider prepping your house for heavy rainfall. Take a look at the next item on our list.
6. Prepare for Heavy Rain
Clermont in the summer sees a lot of rain and tropical storms. Each year is different than the last. With hurricane season on the horizon, one crucial summer septic tip is preparing for the rain.
Being up to date on your septic maintenance is vital for this preparation. Consider scheduling a pumping before a storm. And, inspect your system's covers and inspection ports. They should be sealed tight.
Keep water flow away from your septic system. Inspect your rain gutters to make sure they are still working correctly. Clear them of debris. Re-position them if you need to.
But, there is more to managing your septic system in the event of a storm. Look at our previous post on septic care during the rainy season in Clermont to be fully prepared.
Following this list of Summer Septic Tips will make sure that you get the most out of your summer activities. These tips can save you time, money, and massive headaches.
One last summer tip for avoiding septic system meltdowns? Be aware and use your best judgment. If your lawn is wet in places, it isn't usually or if you notice an odor coming from your septic system, give us a call at Advanced Septic Services at 352.242.6100.